Perseverance develops character;
character develops hope.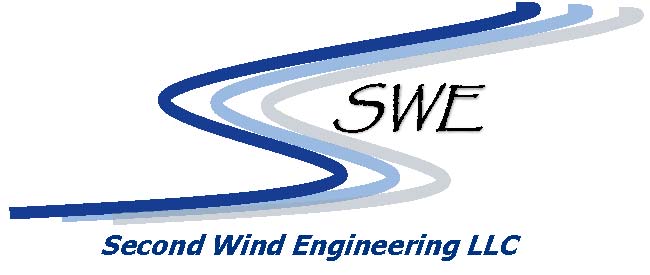 Second Wind Engineering

John Stark is a Metal Building Design Engineer with nearly four decades of extensive industry experience. Having held upper management positions with some of the major industry leaders, he is well versed in not only the design of buildings of all complexities, but also experienced in process flow and project management. As the principle of Second Wind Engineering, John has established the company committed to excellent service, communication, and assisting all clients to achieve the desired success on every project.

65' lunging area

Indian Land Farm Hanoverians
Hans Lengers, started breeding Hanoverians at Indian Land Farm in 1972 and through careful selection of our mares we have, over the years, developed what we believe are outstanding horses. Hans was one of the founding members of the American Hanoverian Society which is based on the guidelines of the German Verband. Our breeding system at Indian Land Farm is based entirely on pasture breeding, the most natural way. Stallions graze with their herd of broodmares and foals as well as yearling geldings on large pastures year-round with run in sheds, free choice hay and 12 minerals and vitamins available to them at all times. The results are healthy horses and foals, free of vices who are happy and perfectly content. Our conception rate for mares under 20 years of age is close to 100%.


The Equestrian Journal
My wonderful friend, Catherine has developed a product that not only helps me visualize and process my training program, track progress with all the horses, keep updated on all the changes to tack as the horses develop, and note any health issues, but also gives me a space to be braver in the development of my program. I find goal setting extremely useful for each horse, and this journal allows me to write it all down from the baby-step stages all the way to completion of the goal. When you're able to look back and see what changes have been made not only in your training but just the overall relationship with a specific horse, it's something really special! The Equestrian Journal is quickly becoming one of my most important training tools... thank you, Catherine!!
Total Saddle Fit
Performance and protection. Bring out the best in your horse. Our mission is to focus on the comfort and protection of your equine partner. Your horse takes care of you, make sure you take care of him as well.
Centerline Style
Such a wonderful boutique that carries all sorts of quality products...Romfh, Lemieux, PS of Sweden, DeNiro boots...all of my favorites! They totally keep my style on point! Check them out!!
Custom Saddlery is constantly designing and researching saddles and riders to find the right blend of design and craftsmanship to fit today's demands. Every saddle's detail is carefully checked to be sure the workmanship and quality is there. Cary Wallace, head of our design and research, has introduced some of the best dressage saddles on the market and has also gained the confidence and endorsement of some of the finest riders in the world. We believe every saddle should fit both horse and rider. All saddles are anatomically designed for horse and rider, hand-crafted from the finest leathers, and manufactured using the most technically advanced methods and features available.

Sales, Service, & Repairs
Offers Equine Sport Massages and Saddle Sales/Adjustments.
Serves the Southeast
Lives in Florida year round
BioStar US is a company I'm proud to partner with that offers whole food supplements for your equine and canine partners! These products have been greatly influential in the positive changes I have seen in the horses we have on property at Hope Valley Farm -- we are also feeding the whole food diet to everyone and having owners supplement as needed per their horses' specific needs. Favorite products include: Optimum GI, Circuvate, Empower EQ, and BioYeast! Contact me if you're interested in learning more about these products and which ones would best help your horse!